Hasca Ltd is a small specialist organisation that supports the delivery of high quality, sustainable public services. Our aim is to help you unlock the potential and skills in your organisation, local communities and citizens. We work with you, providing practical project management, and supporting coherent community wide change by bringing people and organisations together to achieve it.
Below are examples of some projects we are working on:
We are one of the first organisations accredited to deliver the new
Certificate in Principles of Commissioning for Wellbeing
. Registration is now open for this exciting new program. Please see the
Information Sheet
and
Registration Form
for more details. Read about how this course helped Emma
here
.
The
Level 5 Certificate in Principles of Commissioning for Wellbeing
was developed to introduce the principles of commissioning diverse and sustainable markets of provision and provide a valuable development opportunity for new and existing commissioners.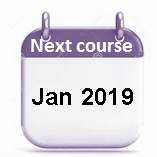 To book a place contact us:
Phone: 01992 629531
Email: lynda@hascaltd.co.uk

People who use services, and Carers, have a vested interest in the quality and sustainable delivery of services. We help move the conversation up the
Ladder of Participation
to use everyone's talents to meet the challenges facing public services today.
We are involved in projects building Community capacity and infrastructure, like our project in partnership with Resolving Chaos to deliver the
Connect Hertfordshire Community Hub
.

To hear about future programmes, events and action learning opportunities from Hasca Ltd, please enter your email address below and press Subscribe.